Welcome to SEONewbieHub – The blog mane already have gaven a pretty idea about what you can expect from the blog, but you will see a more detailed
SEONewbieHub is a ocean of writers, readers and bloggers to read, compose and improve stories and ideas. It is associated with online publication where every one can read and publish SEO related contents to improve SEO world.
SEONewbiehub founded in 2017 to compose a SEO, Content Marketing and SMO platform where you can gather and share your ideas and intellectual to open youself through over the World.
About Me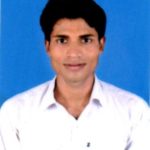 I am Manoar Molla, executant of SEONewbieHub. I am interested to create a SEO platform where every one can resent own ideas andviews of SEO, content marketing and SMO and passionate to write anything that is related to SEO, content marketing and SMO. I am executant of many blog and have written and published my articles on different blog.
So, I request, just feel free and contact with me to be global.
Mail ID: [manoarbca@gmail.com]